Where to get closing documents
To make it comfortable to exchange documents with Messaggio, we have added the «Documents» section to our dashboard. Here on a monthly basis, you will find acts of services rendered by Messaggio and you will be able to provide them to the accounting department in a time and without additional requests.
To go to the section, click «Settings / Documents».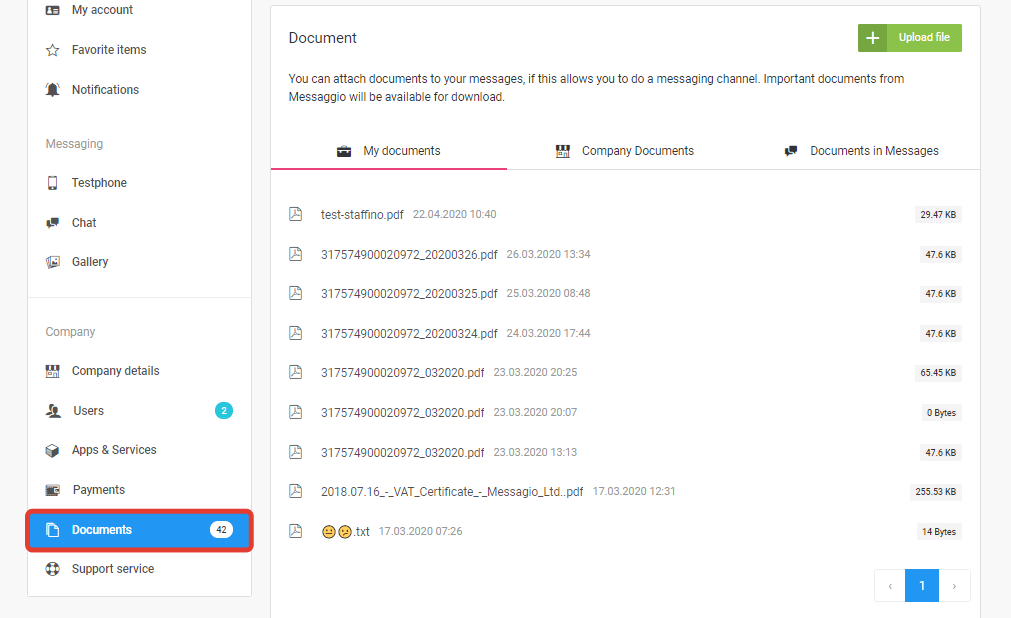 As soon as the document appears in your dashboard, you will receive a notification by email linked to your Messaggio account.
To download a document to your device, click on the required file and after click «Download».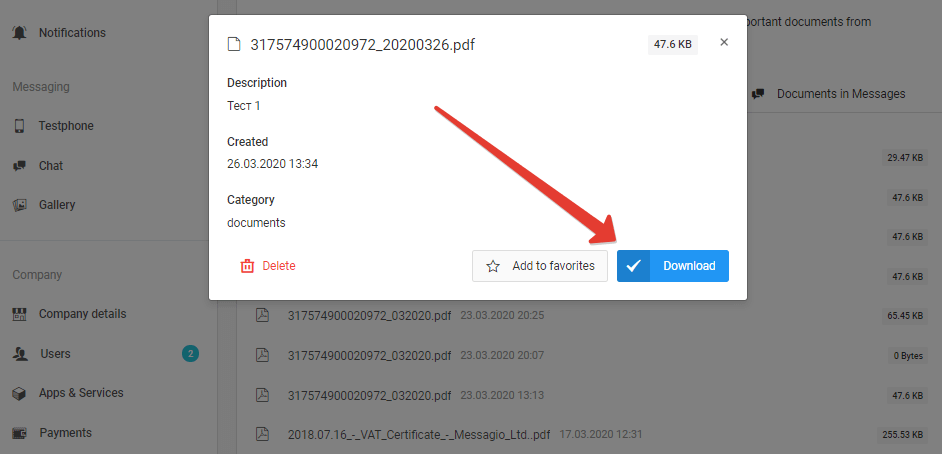 For more information about the document handling capabilities in Messaggio, go to the «How to use Documents» section.