Requirements for the content and format of SMS messages
All mobile device users receive notifications about new SMS. Even if the user is offline at the time of sending, he will still receive the message. Bulk SMS is a good way to deliver a short offer and get over 98% open rate.
In SMS you can send only text messages. Images and buttons are not available.
Allowed SMS length:
in Latin — 160 characters
in Cyrillic — 70 characters
If the message exceeds the specified length, then it is split into 2 parts. The second part of the message and the following are of length:
in Latin — 153 characters
in Cyrillic — 67 characters
When you add emoji to the text, remember that each emoji takes several characters. For example, a smiley is 8 characters long, a heart is 7 characters long, etc.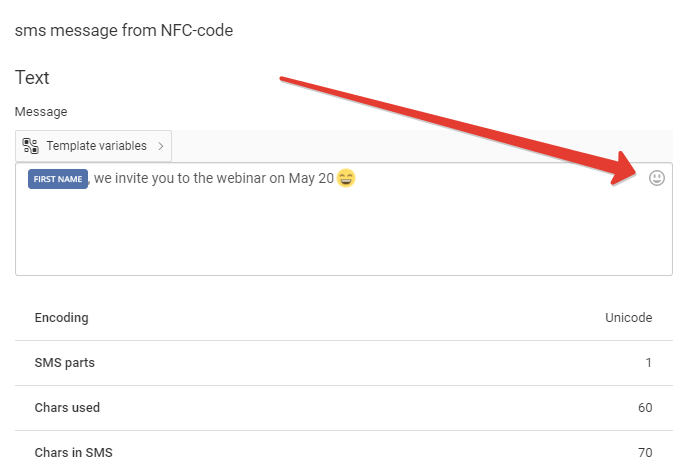 Chars used field shows how many characters are used in your message, including emoji transliteration.
For more information on the rules for an SMS Sender ID, go to the «SMS Sender ID requirements» section.