Mobile marketing in insurance
The one time that people traditionally re-evaluate their lives and look to make positive change is at the New Year. It is also a time when people start to think about tying up some loose ends.
It is therefore a great time for the Insurance industry to take the time to reach out to existing clients and potential new ones, in order to encourage them to look at taking out or increasing their life insurance.
Mobile (SMS and multichannel) marketing is one of the most powerful and effective ways that the insurance industry can set up a campaign – here are some suggestions of how to start a campaign.
Managing Appointments
Many life insurance companies have agents who make face-to-face calls and an ongoing issue that many of these agents face is cancellations and missed appointments. Everyone has busy lives so it is easy for a customer to simply forget that they have an appointment at all. This is where multichannel messaging comes into it's own and a simple reminder message (on Viber, SMS or WhatsApp) can turn a potential no-show into a positive and lucrative meeting. You can also use SMS to follow up with customers, encouraging them to fulfil their plans. Small gestures like this go a long way towards increasing loyalty and maintaining good customer relations.
It is always better to give clients the option to cancel or reschedule when you send the text, demonstrating that higher level of customer service which is responsive to the needs of individual clients. Customers appreciate seeing a human touch when dealing with business and it also gives agents more opportunity to manage their diary, filling any empty slots and replacing cancellations with other clients.
Keeping in touch
Although customers have many compulsory forms of insurance they need, the difference with life insurance is that it is completely voluntary. The insurance sector as a whole has gone through many changes and the customer often looks at criteria other than simply cost when deciding which company they would like to work with. With the increased competition for customers, the human touch can make a huge difference between gaining or losing a client.
SMS and Messenger Marketing is something that, when used well, can show a real human side to your organisation. If the messages are warm, pleasant and friendly the clients feel that they are being connected with as a human being. If you have existing customers personal messages can also let them know that they need to renew as well as pointing out some interesting additions to their current product.
As an insurance company often collects personal information it has a unique opportunity to give that extra personal touch through SMS or Viber messages. Things like birthday wishes make your customers feel good, and if they feel good about you they will want to work with you, often staying loyal to you rather than moving somewhere else for a lower rate.
Cross-selling and Up-selling
There are so many different types of insurance available these days it can be confusing to the lay person, so it is up to the insurance company to keep their customers informed. Why not let them know about some new offers to increase their standard insurance? Perhaps they would like to add on some critical injury cover, travel insurance or need home insurance? As people's circumstances often change over time it is always worth asking periodically what their needs are and how you can tailor their policy to meet those needs. Multichannel marketing is something that is well placed to be effectively used for these kind of communications.
Marketing Integration
Mobile phone ownership has soared and nowadays almost every adult has a mobile within arms reach. People are available almost all of the time and therefore if a customer is seeking insurance SMS or RCS message is a great way to make contact. It is worth remembering that 2 way messaging is possible with SMS, Viber and Google RCS and is simple to initiate with short-codes. You can simultaneously run both traditional and digital campaigns and encourage customers to respond by messenger they prefer. A great example of this is a 'call to action' campaign which gives an option to text to a given number eg, "Text INSURE to 54321 now"
There are many articles that will teach you how to use short-codes like this one to engage your customers. The key thing to remember is to make the process easy and user friendly – this is the best way to gain some ones trust and confidence.
Sharing hints and tips
Mobile Marketing is not just for sales and marketing it can also be used to share knowledge, give tips and generally add value to the experience for the customer, creating a better image for your company in the process. There are many subjects you can link to insurance: Healthy living tips, safe travel, diet and so on. A campaign can be effective if it focuses on sharing brief tips or perhaps enables the client link to longer blog articles on your website. Or you can try both – the possibilities are only limited by your imagination.
Providing useful, interesting and relevant information to your clients helps cement a good relationship. It presents your company as one that cares about its clients, is proactive and wants to help. This can make a big difference when clients compare you to your competitors.
Claim Management
There have been calls in recent years for much simpler claims processes and SMS with Viber can really help your company achieve a user friendly claim procedure. If people find it easy to claim, their impression of your company tends to be more positive.Once a claim has been started using SMS, WhatsApp or Viber messages make it simple to keep customers up to day with the progress of the claim. Messaging them at all the important stages – the receipt of the claim, review dates and so on helps to reduce their anxiety about the claim and makes them less likely to phone your call centre or offices to get updates relating to the claim. Once the claims process is complete, further multichannel messages can encourage customers to provide feedback to enable you to continue to improve your processes and to make them feel that, again, your company is engaging with them on a human level.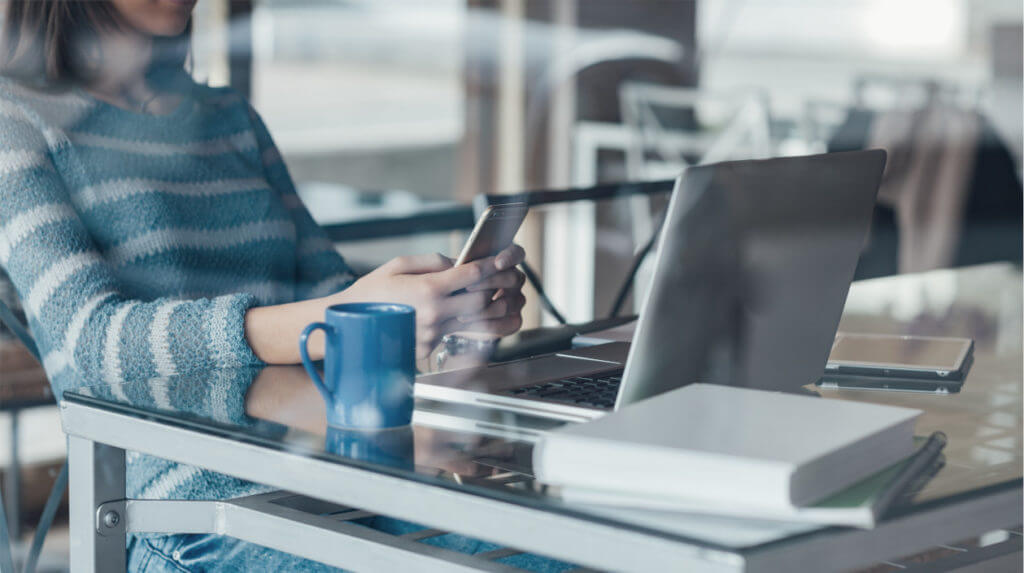 Customer feedback
If you want customer feedback the trick is to make it as easy as possible and the easiest way is sending out a short survey via multichannel messaging: Viber, WhatsApp, Google RCS. It gives valuable insight into how your customers perceive your company and how you are performing and allows you to make any necessary changes. A multichannel mobile marketing system can be set up to send requests for feedback randomly and they can also be triggered by events such as a claim. You can tailor the survey depending on the customer experience; if they used the call centre, if they saw an agent, and so on, to check how they found the experience.
These are just a few suggestions of the ways that your company can use multichannel mobile marketing to enhance and promote insurance sales.
SMS, Viber Business, WhatsApp Business API and Google RCS can be a key players in promoting your brand and reputation and can reduce costs associated with meeting your customer service needs.
Join Messaggio and start your dispatches today!
You can send messages via API or using the template builder. Register and try Messaggio's capabilities right now.
Try it for free