How to create a message template
A message template is a content you send to a customer: a combination of text, images, buttons, emojis, and links. Messaggio has template layouts for each channel.
To create a template, go to the «Templates» section and click «Create».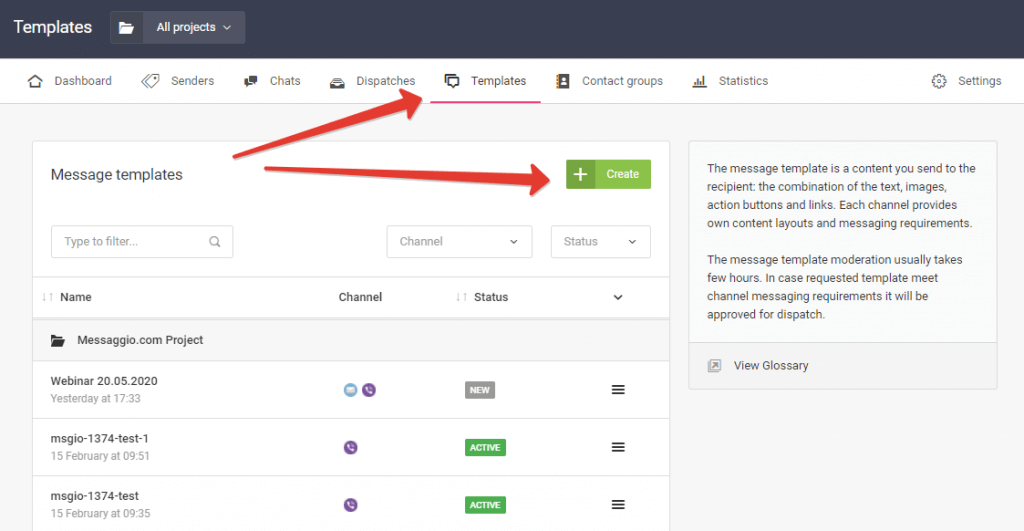 Specify the name of the template, select a project and a Sender ID, on whose messages will be sent. In the dropdown list of senders, you will find only activated Senders ID.

Create your message using possible layouts. You can use variables in the text and links, which will be filled with the parameters specified in the data type section of the contact group for dispatch. Learn more about variables in the «How to personalize a message» section.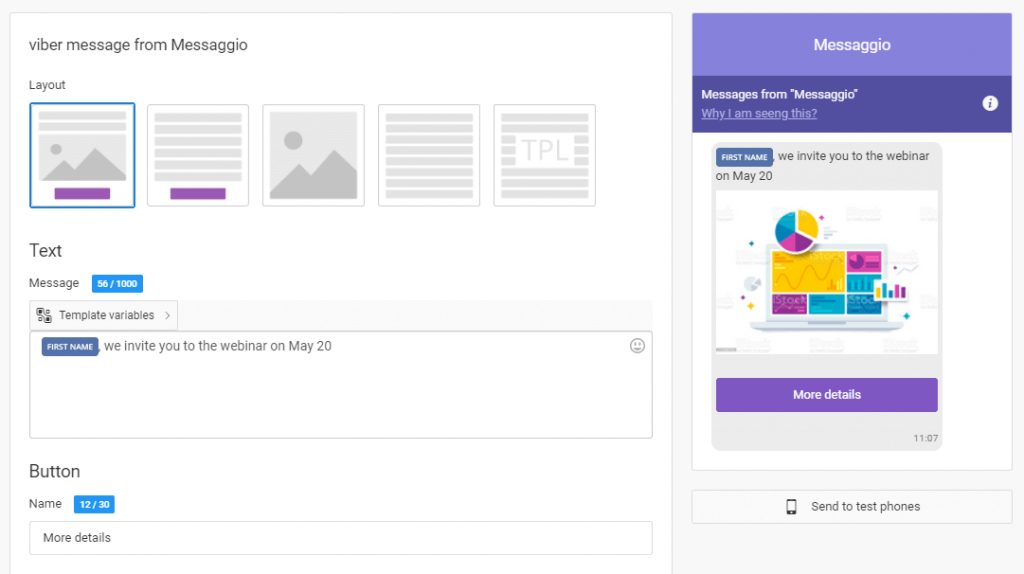 Click "Create".
Activate the template to use it for messaging.
More about creating templates:
You can use a multichannel messaging template for cascading dispatch. For more information on how intelligent message routing works by channels and creating a multichannel template, go to the section «How to create a multichannel template».