How to enter your Messaggio dashboard
Messaggio multichannel messaging platform supports sending channels such as SMS, Viber, WhatsApp, RCS, Mobile ID, VKontakte and Odnoklassniki at 7000 rps.
Messaggio provides a multi-user multilingual dashboard, message templating, functional API, operational statistics for each dispatch, and other technologies that will help to increase customer loyalty to the business.
To register in Messaggio, go to https://messaggio.com/ and click «Register».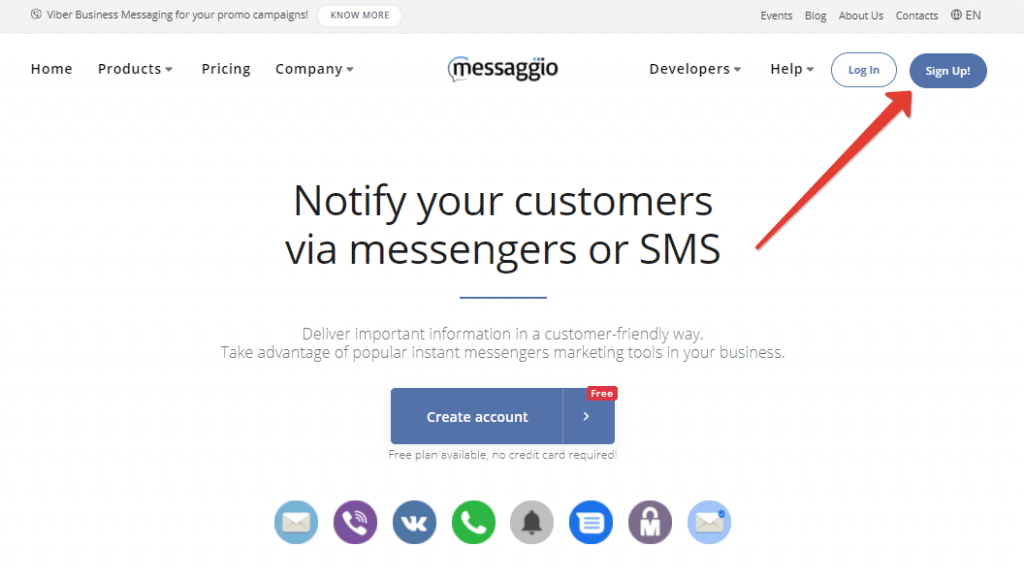 If you already have access to the Messaggio dashboard, click on the «Login in» or go to https://my.messaggio.com/, enter your email address and password below, and click «Sign in».