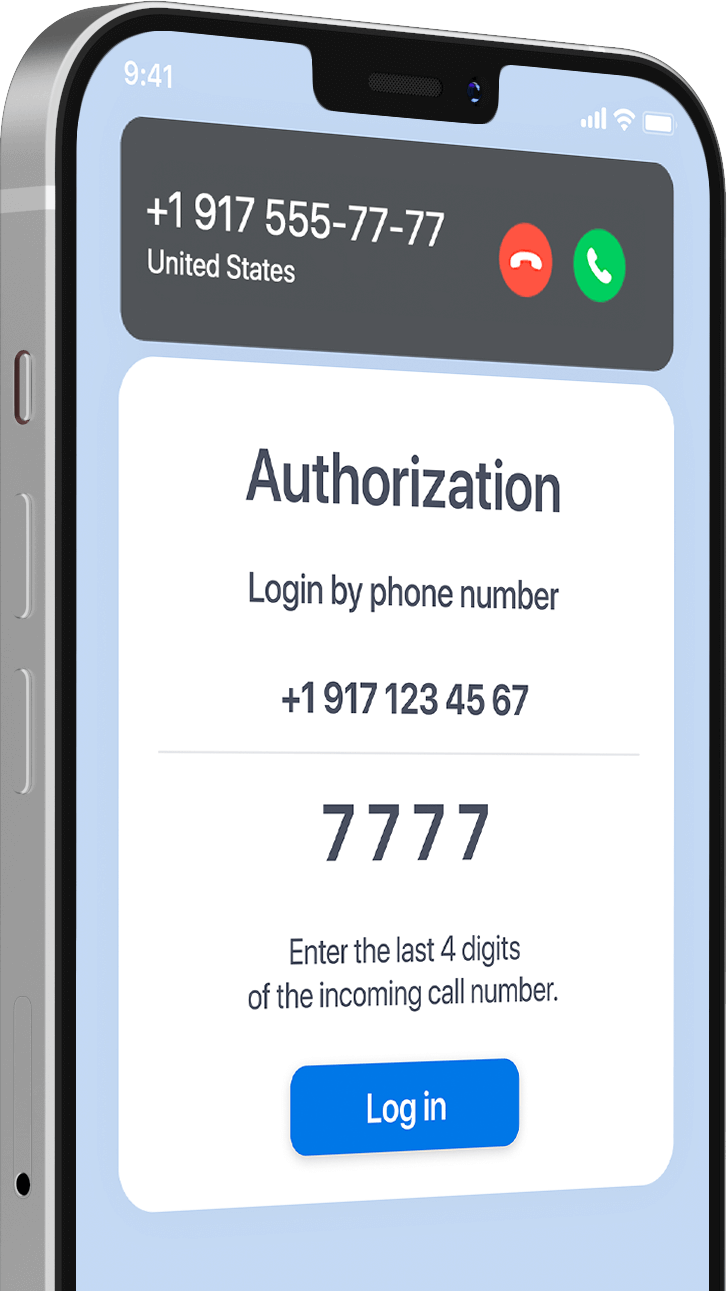 Verification number

via incoming call

Use Flash Call technology to confirm a user's action. The last 4 digits of the incoming phone number make up the verification code.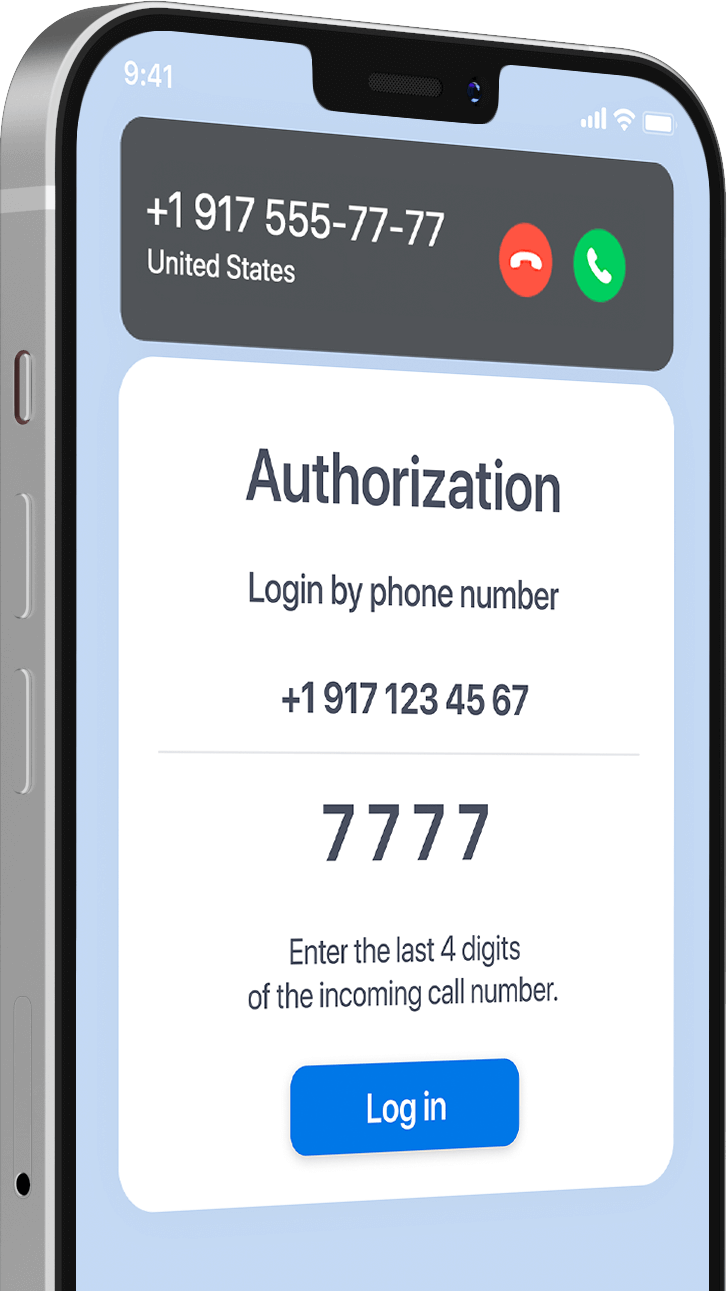 Phone number confirmation without SMS or a monthly fee
Flash Call service is an alternative to SMS One-Time Password (OTP) for user verification.
Instead of an SMS, the user receives a call from a phone number, where the last 4 digits of the number are the authorization code. Flash Call will help users to quickly and affordably verify passwords or contact information, improving the customer experience.
Savings: Flash Call is 5 times cheaper than SMS
Speed: Flash Call arrives within 10 seconds after request
Versatility: Flash Calls are received by subscribers all over the world, regardless of the operator
Flexibility: You have the ability to customize the interval and lifetime of Flash Calls
Accept the contract
Accept the offer online or enter into a contract with Messaggio.
Set up your account
Set up Messaggio's API integration with your system.
Register the Sender's ID
Register the sender of Flash Calls to user devices.
Create account
Flash Call verification
Use Flash Call technology for verification and confirmation when a customer:
Logs in by phone number
Submits profile for approval
Accesses Wi-Fi network
Connects loyalty program
Create account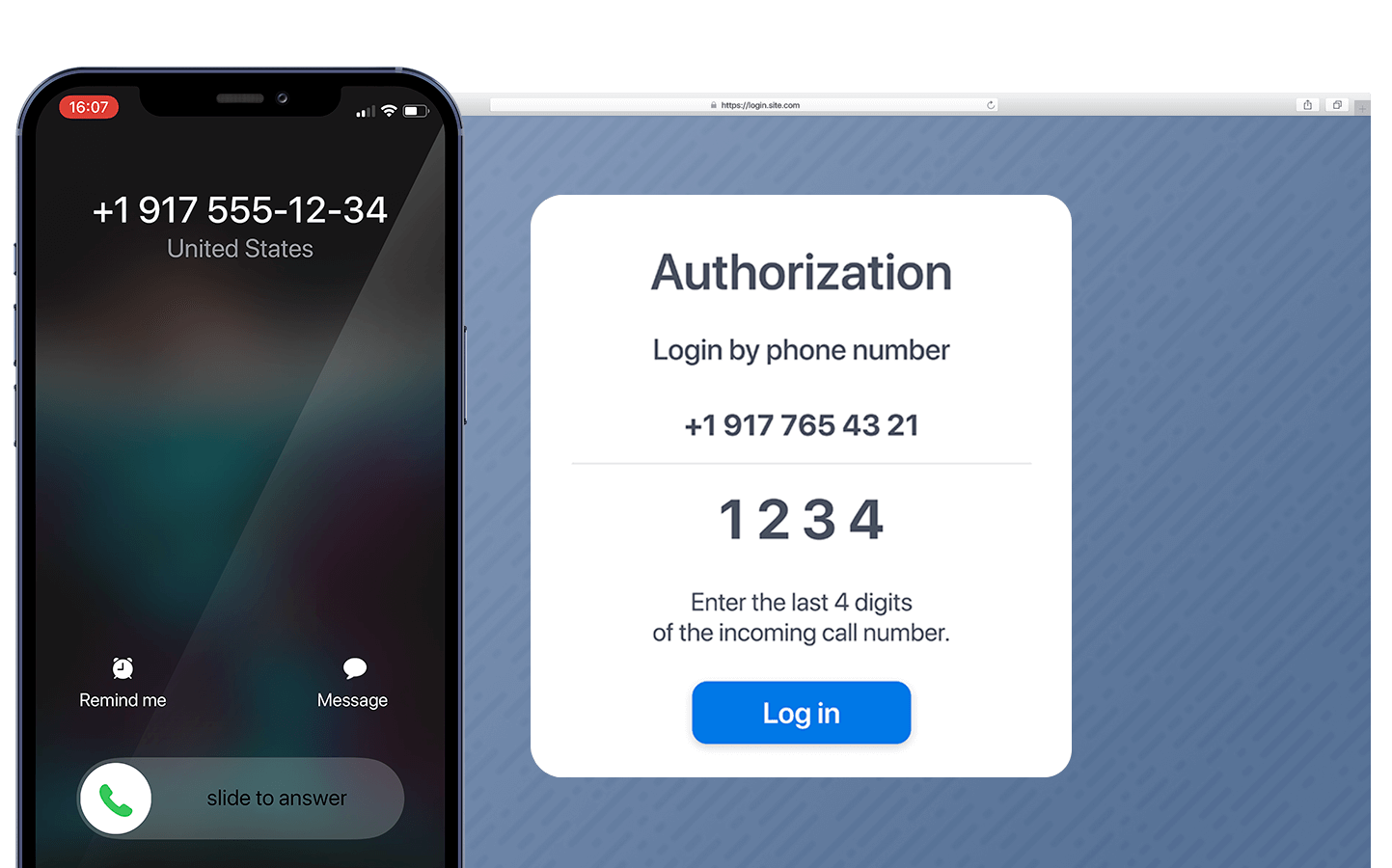 SMS SENDING
Verification via code in SMS
Confirmation of user actions over a one-time code.
More about SMS sending
FAQ
Frequently Asked Questions about Flash Call
If you don't see an answer to your question, you can send us an email from our contact form.
Ask a question
Flash Call is a technology for delivering codes to verify users on a site or in an application via auto-dialing. Flash Call is a cheaper and more versatile alternative to verification via SMS.
To confirm actions on the site or in the application, the system asks for the user's phone number.
The user enters his/her phone number and then receives an incoming call, where the last 4 digits of the caller's number are the authorization code.
The user enters the code and confirms the action on the site or in the application.
A significant advantage with this method of code delivery, is that the tool can be used to authenticate the user both online and offline. Flash Call is suitable for
Online platforms confirming login to a personal profile
Connection to a Wi-Fi network
Login confirmation in mobile applications
Retail loyalty card activations or applying bonus points when paying at the checkout
Are you looking for a provider to verify via Flash Call? Contact us!
Messaggio provides a fast and reliable channel for verifying user data on a website or app. Integrate the API into your system and set up the Flash Call service right now!