How to stop sending
To stop in progress
You can interrupt the messaging in progress at any time. To do this, click «Abort sending» on the widget that will appear after starting the dispatch.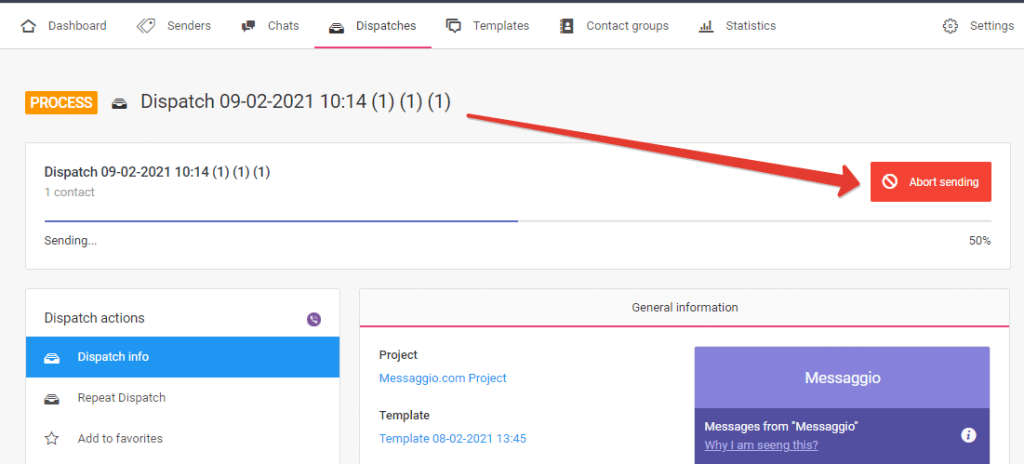 To stop a scheduled dispatch
You can cancel the scheduled dispatch before the launch. To do this, go to the «Dispatches / Scheduled» section and click on the pause icon next to the messaging list.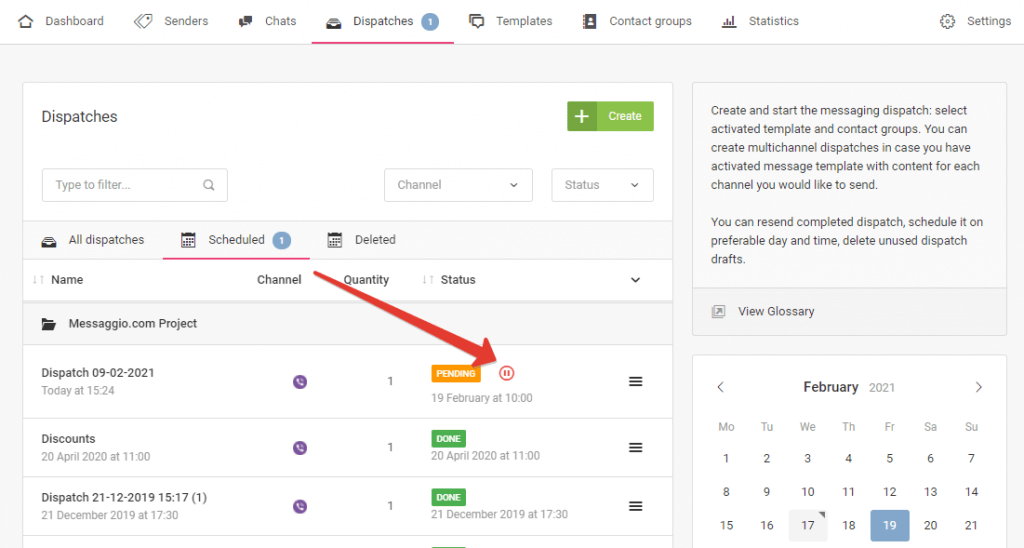 To resume sending, go to the «All dispatches» section, select the messaging list and set new conditions for dispatch.