WhatsApp Sender ID requirements
WhatsApp Sender ID is the name of the brand on behalf of which the customer is receiving the message. WhatsApp bulk sms Sender ID is displayed in the user's WhatsApp chat list and has a green verification checkmark if the name has been approved by the messenger.
WhatsApp message Sender's ID can only contain Latin characters and cannot include all capital letters except abbreviations. The Sender ID must be at least 3 characters long. URL format is prohibited.
Company details
To send messages to WhatsApp, you need to have a Facebook Business Manager account.
Facebook Business Manager ID is a unique identifier for your Facebook Business Manager account. If you don't have a Facebook Business Manager account, please create one: https://www.facebook.com/business/.
In the created Facebook Business Manager account go to «Company Settings / Company Information». Copy the ID from the «Business Manager ID» field. Paste the ID into the «Facebook Business Manager Id» field in Messaggio.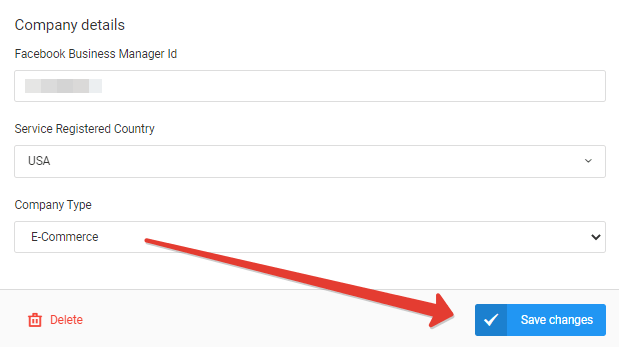 Fill in all the fields following the prompts on the interface. Click «Save Changes».
How to verify a WhatsApp business account
To receive a Verified Badge, you should fill in:
WhatsApp Business Application Form
Verified Badge WhatsApp Application Form
A personal manager will send the questionnaires after you create a WhatsApp Sender ID in your dashboard.
Once the Sender ID is activated, you can start creating your message template.