How to create a blacklist of contacts
Messaggio provides the ability to create contact groups to be excluded from the dispatch. Blacklists are useful when you need to exclude users who have withdrawn consent to receive messages. Also, using blacklists, you can filter users without changing the group of contacts for dispatch.
To create a blacklist of contacts, click the «Create» button in the «Contact groups for exclusion» section.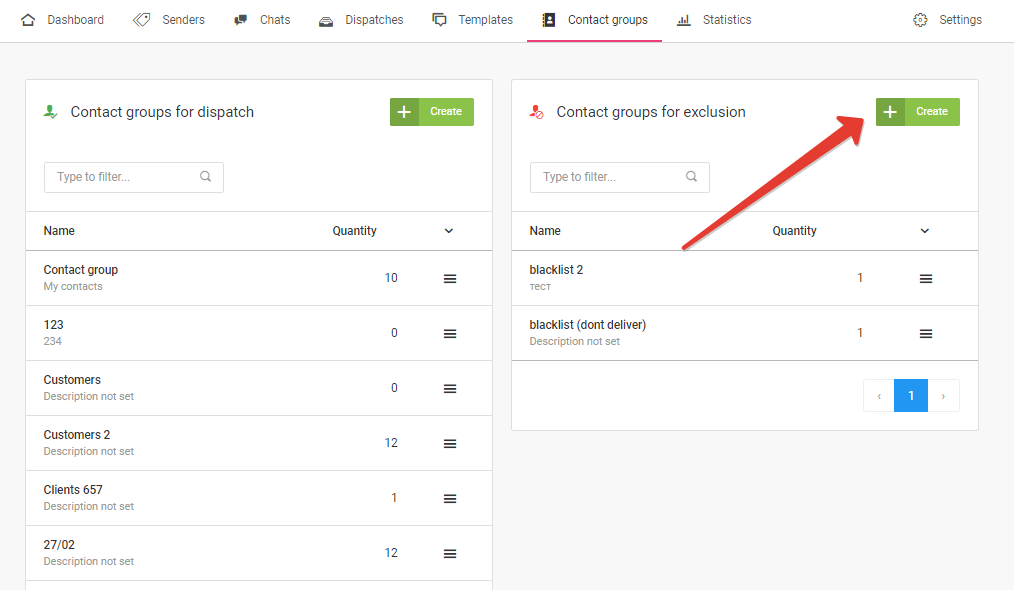 Select the type of contacts to upload — «Contact groups for exclusion», specify the name and description of the group. Click «Create».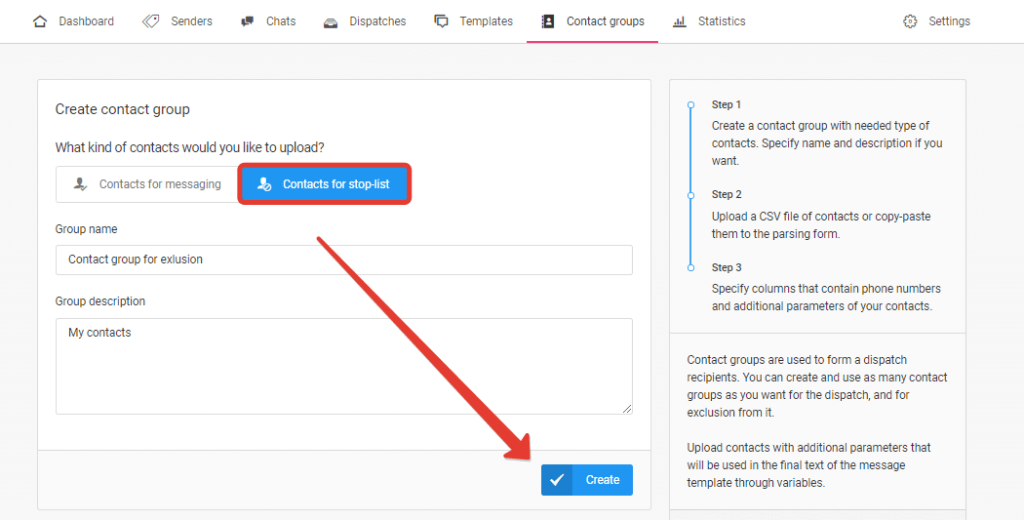 You can add contacts manually or upload a CSV file with contacts. Contacts for exclusion from the dispatch are loaded according to the same principle as Contact groups for dispatch. For more information on how to import contacts and remove contacts from a group, as well as how to assign variables, go to the «How to load a contact database» section.