How to confirm the messaging and service agreement terms
As soon as you register, a widget will appear in your dashboard asking to confirm your email. Click «Confirm» and follow the link received in the letter.
After that, you will have the opportunity to confirm the messaging and service Messaggio's agreement terms. At the top of the dashboard, click «Continue».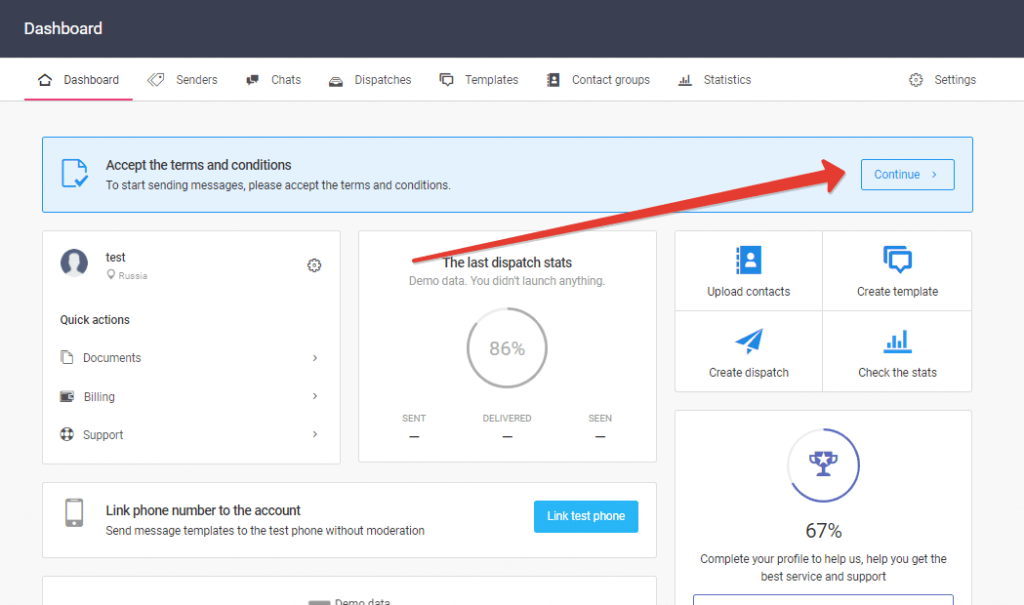 Allow Messaggio to access your account. Fill out the application for joining the agreement for the messaging, following the prompts in the interface. A personal manager will check the correctness of the data and confirm the offer on the Messaggio side.