How to activate a template
You can use only activated templates in the messaging campaign. Activated templates means the templates approved by moderators.
To send a message template for moderation, go to the Templates section, select a template and click the Send for Moderation button.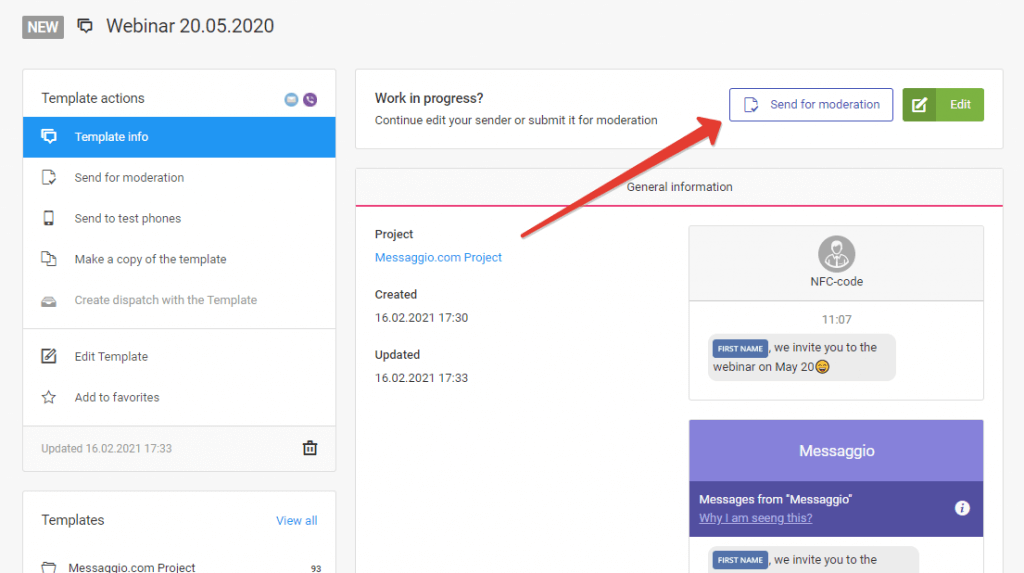 Template moderation and activation usually takes 20-30 minutes. Our support team is ready to accept a request for template moderation around the clock. If the requested template meets the channel requirements, it will be approved for use in the dispatch.

A preview of the message is displayed on the right side of the screen. So you can see how the message will look on the user's device. Also, you can send the template to a test phone. Read more about it in the «How to test a dispatch» section.

After the template is sent for moderation, the MODERATION status will appear next to it in the template list. Once the template is approved, the status will change to ACTIVE.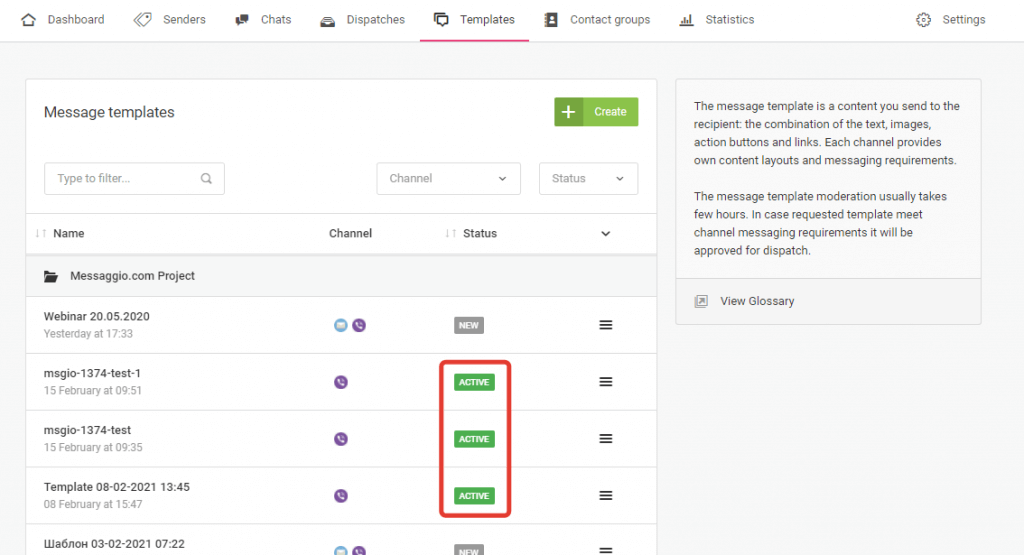 You can use a multichannel template to send cascading messaging. For example, first, send a message to Viber, and then to SMS, if the recipient does not use the Viber application. To learn how to create a template for cascading messaging, go to the «How to create a multichannel template» section.