User management
You can manage your Messaggio dashboard with your team. Add managers to configure dispatches and processing of incoming messages.
Each user of the Messaggio dashboard is assigned the status «Owner» or «Manager».
Both the owner and the manager can add and remove users from the dashboard. To see an overview of all your current users, go to Settings / Company. Select the «Users» section to view existing users.
To add a new user, click on the «Create» button. Enter the first name, last name, and email of the employee. A message will be sent to the specified email to confirm the registration.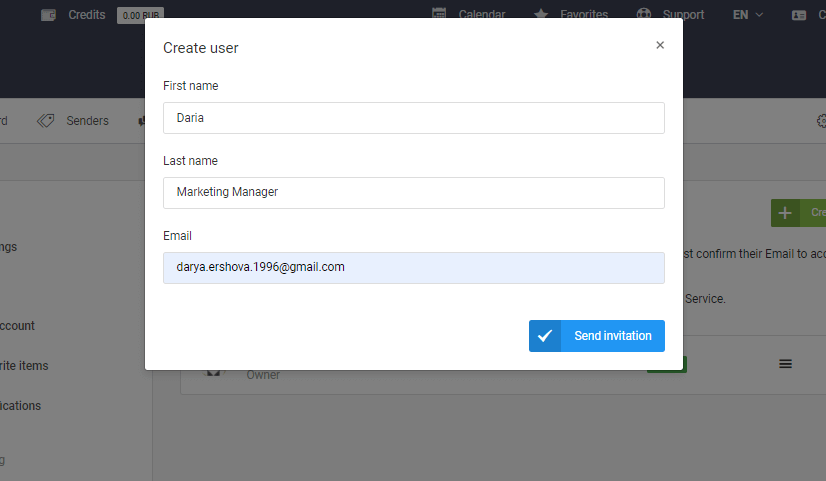 To remove a user, click on the drop-down menu to the right of the name and click «Delete».