Table of content:

Around 65% of customers expect a real-time response to their inquiries from companies, according to Salesforce research.
A Viber chatbot allows you to meet this demand around the clock. Here's how to achieve this — tutorial included.
Understanding the Viber Chatbot and its operation
It is a software program designed to interact with your clients, representing your business. By facilitating engaging, personalized chats, it enhances metrics like return on investment, click-through rates, and conversion rates.
How does it differ from other Viber for Business solutions?
Viber's conventional marketing solutions, such as Public Accounts and Communities, are primarily geared toward mass messaging or community building.
Chatbots, on the other hand, allow companies to have an interactive and pre-customized chat with each client — and the other way around.
How does it function?
By leveraging artificial intelligence, deep machine learning, and NLP to comprehend instructions and inquiries during a chat. It then gives appropriate responses.
Every brand can create its own chatbot. When linked to the brand's Viber API, it can be integrated with other digital business platforms, such as websites, stores, and apps.
Various types of Viber Chat bots
While every company can develop a unique one suited to its needs, there are certain common types of chatbots.
Customer Support
Address queries, offer assistance, troubleshoot issues, answer FAQs, guide customers, and provide solutions to common problems to boost client satisfaction.
Marketing and Chat bots
Promote goods, services, and campaigns, send customized messages, and gather user data for better targeting. Viber chatbot is suitable for all these tasks.
E-commerce
Simplify transactions, display products, offer recommendations, and aid with order tracking and payment processing to enhance the care journey and conversion rates. Create a Viber chat bot and it will solve these tasks.
Travel Assistant
Make flight reservations, accommodations, and car rentals, and offer travel suggestions.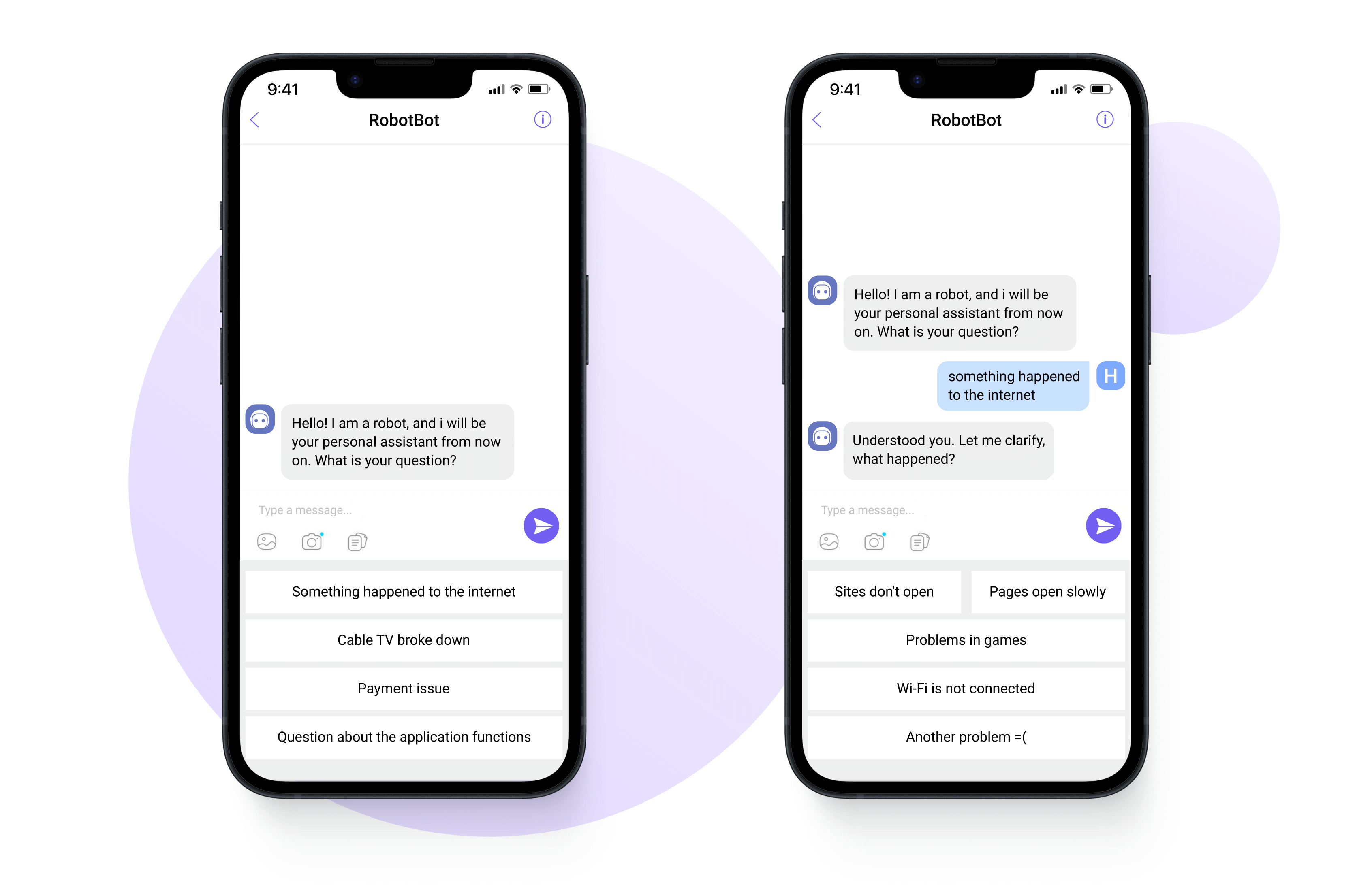 Create your Viber Chat bot: a guide
The process is pretty straightforward. Even if the customization is initially outsourced, you can quickly train the program in the future to align with your brand's vision.
Step 1. Define the core
Determine its role, goals, intended audience, and primary features. This information will help you when you create a Viber chat bot.
Step 2. Select a building platform for a chat bot
While several are compatible with Viber integration, you can settle for Rakuten's official open platform. It offers user-friendly interfaces and intuitive drag-and-drop builders.
Step 3. Design conversation paths
Identify various user intents and generate corresponding reactions and actions in a bot. Utilize visual flowcharts or decision trees to structure the dialogue for a chat bot.
Step 4. Integrate
Link the platform to your Viber Public Account and get API credentials from an official Viber messaging partner, such as Messaggio.
Step 5. Personalize
Create a unique look and conduct with brand elements, welcome messages, menus, and default replies.
Step 6. Test and launch chatbot
Conduct comprehensive tests on the functionality and make required modifications based on feedback and analytics. Release it on Viber and advertise it via social media and website integrations.
What are the costs associated with creating and setting up?
Bots are free to create* and add but the core business software comes with a fee: here's the Viber API pricing.
*Only if you use Rakuten's ecosystem. Some companies may use other building platforms or hire programmers to create a chatbot, for respective fees.
When a user initiates a conversation with your chat bot, it will be free and without limitations within a 24-hour Session.
The chatbot can begin a Session with an engaging message, which in this case, will be a paid one for your account. You get 10,000 such messages every month.
Example: a chat with a Viber bot
The Viber chatbot shoots a welcoming message as the customer browses the headphones section.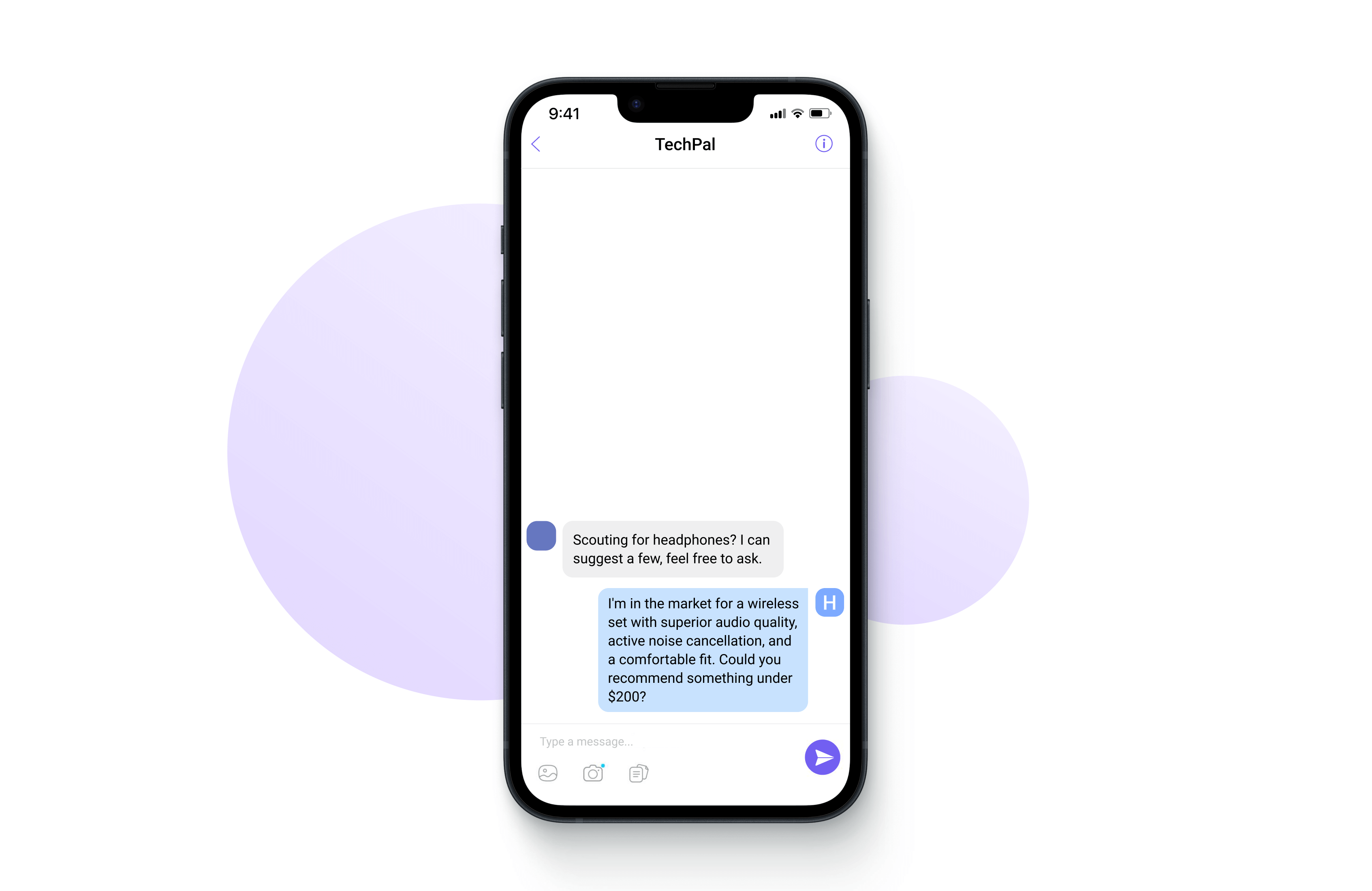 The Viber bot draws recommendations from the product catalog.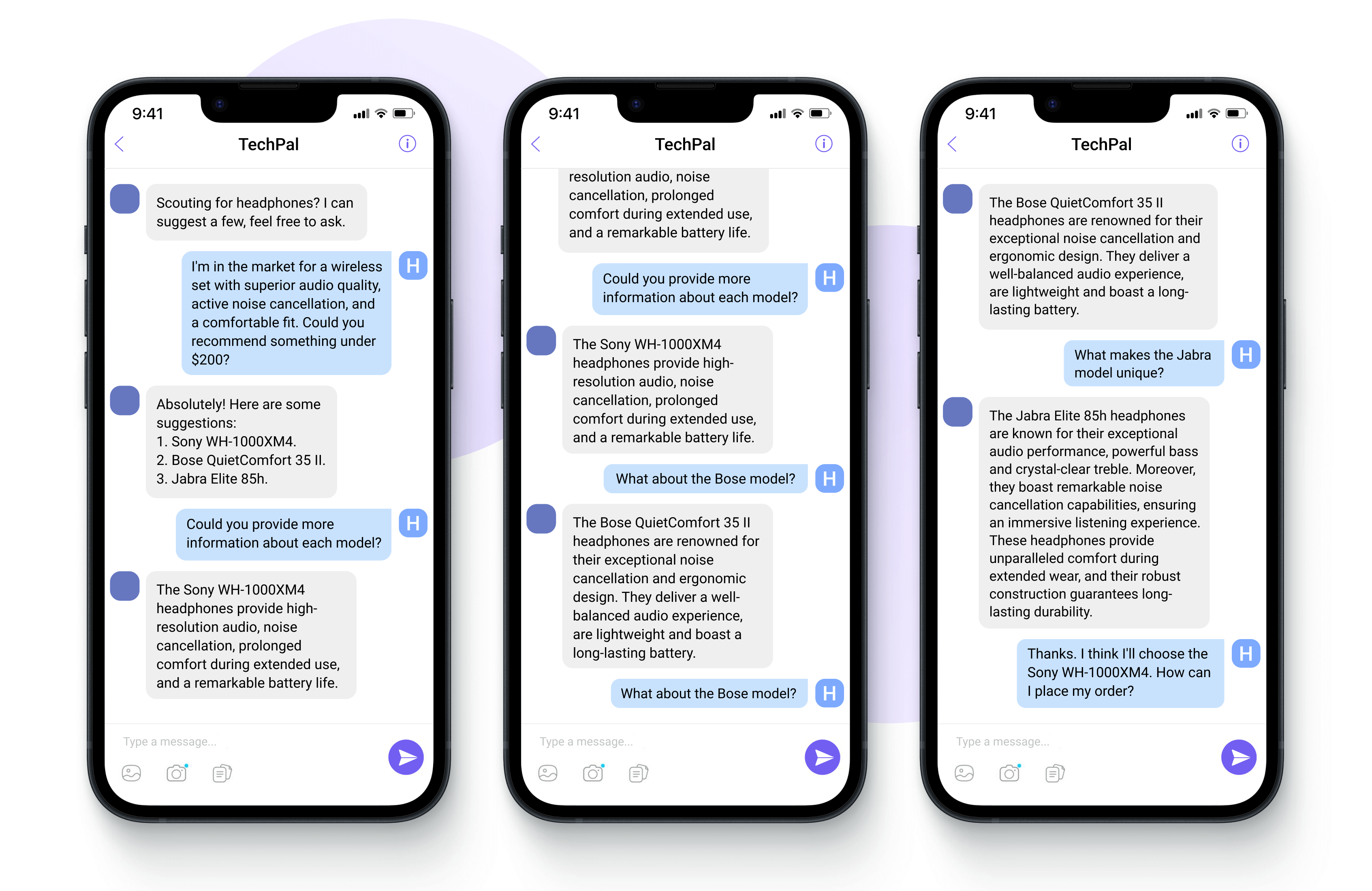 The Viber bot closes the sales funnel.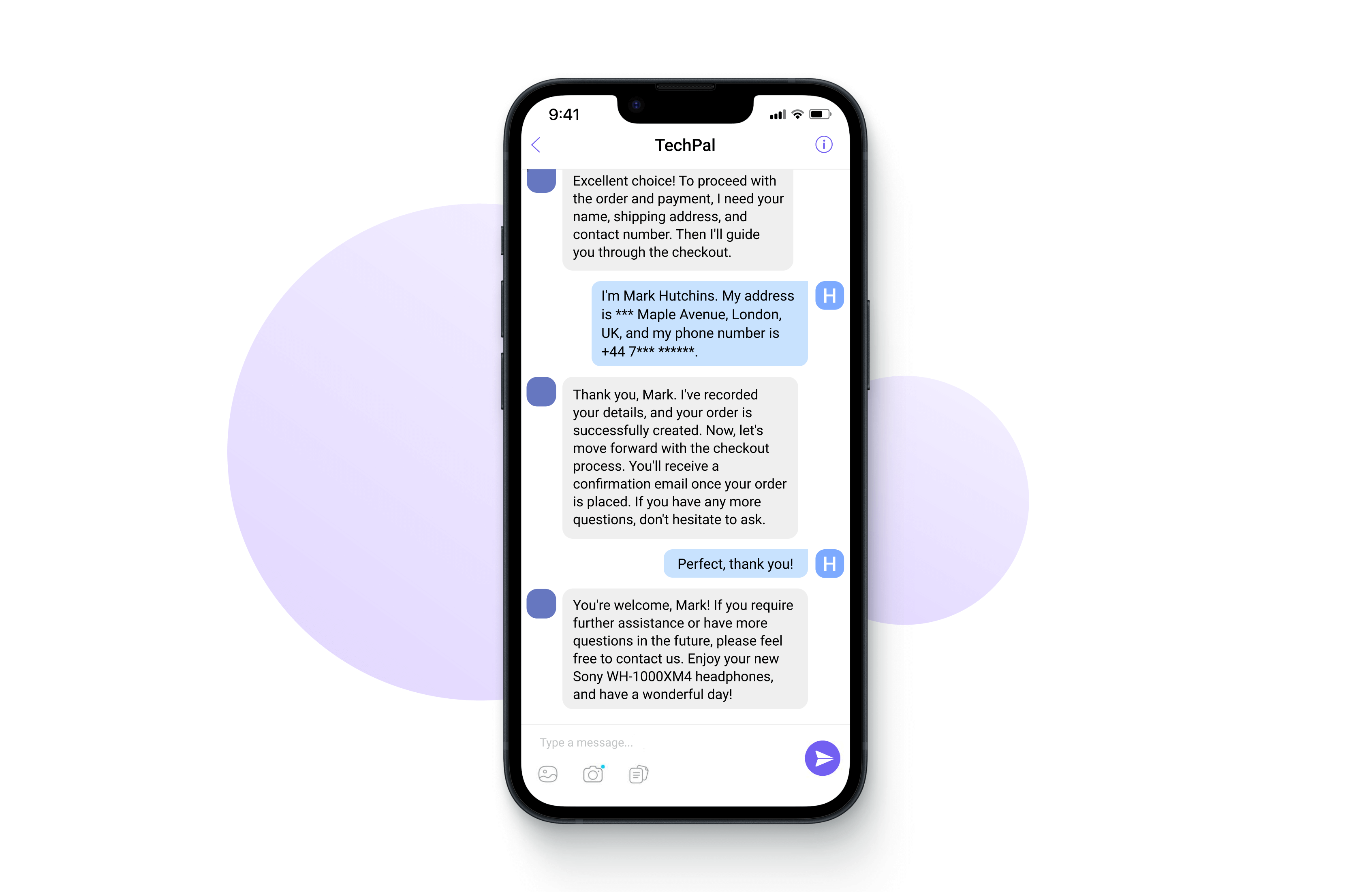 Key takeaways
Viber Chatbot interfaces with your clients on your brand's behalf, facilitating personalized engagement, boosting customer satisfaction, and enhancing several business operations, including marketing, e-commerce, bookings, orders, and other types of assistance. Create your own first chat bot in minutes.
It uses artificial intelligence, natural language processing, and deep learning for continuous self-improvement.
Brands have the option to create their unique chatbot using Viber's complimentary building platform and customize it to your liking. The process includes designing conversation paths, setting up the integration with Viber API credentials, tailoring the appearance and behavior, testing, launching, and promoting.

To get a chatbot, you must first get the official API and a verified profile. Messaggio is the official partner of Viber, and we assist with this process. Ask us anything!
---
Ready to start messaging campaign in Viber?
Tell us about your task and we will offer a suitable solution.