Meet Messaggio on exhibitions and conferences
We participate in a variety of industry events of messaging technologies, online advertising, payment systems, and so on. We will be glad to meet you in person! Schedule meeting with Messaggio!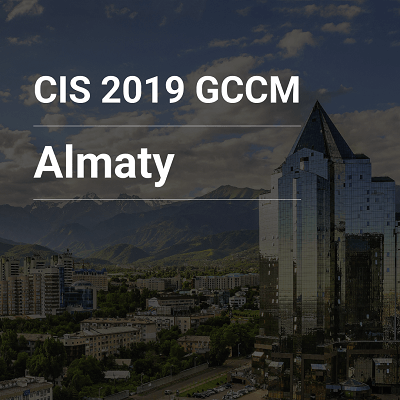 Let's meet?
Meet Messaggio on CIS 2019 GCCM
CIS 2019 GCCM starts on the 3d of September in Almaty, Kazakhstan. It is the third annual meeting that will gather decision-makers from Tier-1, Tier-2 and Tier-3. More than 350 wholesale members from segments such as: Data, SMS, Voice, Mobile, OTT, VAS, Cable, Satellite, Data centers and other come to a two-day conference to share their knowledge and inform everyone about the latest market trends. Topics raised this year are relevant and intriguing. Experts and representatives of different companies will discuss Key challenges and opportunities in the CIS Mobile market and challenges and opportunities emerging from Data hungry products and services.
Schedule a meeting!
Visit event website