Meet Messaggio on exhibitions and conferences
We participate in a variety of industry events of messaging technologies, online advertising, payment systems, and so on. We will be glad to meet you in person! Schedule meeting with Messaggio!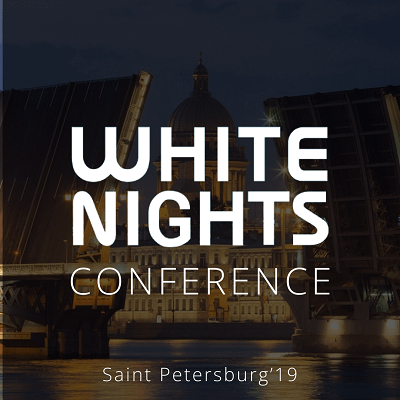 Let's meet?
Meet Messaggio on White Nights Saint Petersburg 2019
WNSP'19 is a business conference for the leaders of the Game industry that will be held on June 19-20 in Lenexpo. The organizer of the conference is Nevosoft, Petersburg developer and publisher of games for a mass audience. This year, in the framework of the conference, there will be the Developer exhibition, the Deconstruction Workshop and the TIG Conference – for the Game Industry professionals. You will be able to get acquainted with representatives of industry-leading companies like King, Obsidian, Supercell, Rovio, Bandai Namco, Big Fish, Wargaming, Playrix, Pixonic, Facebook, Google and many others. Come to WNSP, have a direct communication with any attendee and have an opportunity to develop your company!
Schedule a meeting!
Visit event website