Meet Messaggio on exhibitions and conferences
We participate in a variety of industry events of messaging technologies, online advertising, payment systems, and so on. We will be glad to meet you in person! Schedule meeting with Messaggio!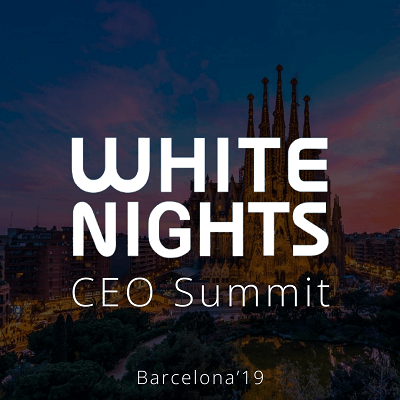 Let's meet?
Meet Messaggio on White Nights CEO Summit 2019 Barcelona
Do you know, why there's no need in traditional lectures and panels at White Nights CEO Summit Barcelona? That's because everyone is an expert there and has valuable experience and insights to share. This Summit brings together more than 300 game industry leaders from more than 15 countries in Barcelona, Spain. It is a unique collaborative exchange for C-level executives who are involved in game development, game publishing and game marketing. You will know how to scale the success, find out the fundraising strategies and discuss interesting cases and questions with CEOs and entrepreneurs.
Schedule a meeting!
Visit event website