Meet Messaggio on exhibitions and conferences
We participate in a variety of industry events of messaging technologies, online advertising, payment systems, and so on. We will be glad to meet you in person! Schedule meeting with Messaggio!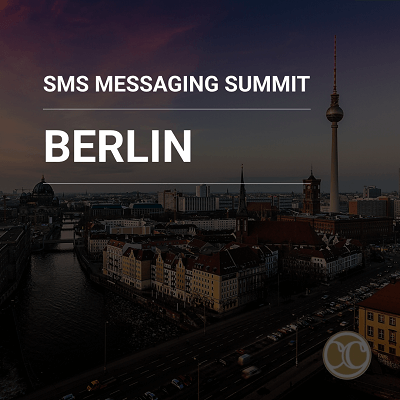 Let's meet?
Meet Messaggio on CC – SMS Messaging Summit 2019 Berlin
Nowadays, the SMS Messaging market is growing fast and changing every day. CC – SMS Messaging Summit 2019 Berlin is a place for meeting of the industry key players and peers. CC – SMS Messaging Summit 2019 takes place in Berlin on May 13-14. There you will find leading messaging players and technology innovators, mobile network operators, aggregators and wholesale carriers. You can also meet Bulk SMS/ Wholesale SMS/ SMS Hubbing/ SMS Resellers/ SMS Aggregators/ SMS and MMS platforms. Throughout panel discussions you will learn more about market trends and promote your company as a leader in that sphere.
Schedule a meeting!
Visit event website